Missionary Organizations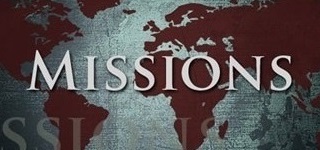 As churches shrink in the West, money for missions is also shrinking, and increasingly flowing to large missionary organizations that have large fundraising budgets and employ the savviest fundraisers who beg for money the loudest, even paid commissions. To have God's money for missions flow to the missionary organizations that are the most Biblical, efficient, God-trusting, honest, and led by servant leaders instead of hirelings and wolves in sheep's clothing, the missionary organizations have been probed, detailed and rated:

Free Burma Rangers

HeartCry Missionary Society

China Outreach Ministries

International Mission Board

Open Doors With Brother Andrew

Wycliffe Associates

Bible League

Cru

Global Media Outreach

SAT-7

Voice Of The Martyrs

Wycliffe Bible Translators

YWAM
Ethnos360 / New Tribes Mission
Gospel For Asia
Ravi Zacharias International Ministries
The ratings above are based on the following criteria:
1. Does the missionary organization share the True Gospel and Bibles or those that have been altered to appease homosexuals, Muslims, Hindus or other religions?
2. To raise funds, does the missionary organization beg God or people, and does it tell the truth or lies to donors?
3. Does the missionary organization use God's money efficiently?
4. Does the missionary organization cover up or honestly deal with (sexual) abuse?
5. Do the leaders of the missionary organization live as those they lead and truly serve persecuted Christians or use them as advertisements to fund their own high salaries?
If you have new information about any of the missionary organizations above or wish to refer other organizations, please feel free to advise and include what you know about them. Another organization that deserves a 5-star rating has come to light but security concerns preclude publicizing its name; its initials are "WP." If you are a Christian who wishes to support missions and learn about this one, also feel free to advise.