Open Doors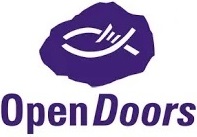 Open Doors with Brother Andrew ("Open Doors") is a former Bible smuggling organization whose database of the persecution of Christians around the world is now being sold for money.
Strengths
Open Doors has a storied past. It was founded in 1955 by Andrew van der Bijl, a Dutchman better known as "Brother Andrew" or "God's Smuggler," who began smuggling Bibles into Communist eastern Europe during the Cold War. In 1981, Brother Andrew and Open Doors were behind the legendary Project Pearl that smuggled one million Bibles into Communist China in one night. Open Doors maintains a World Watch List that details and annually ranks the countries that persecute Christians.
Weaknesses
1. Open Doors now sells persecuted Christians' information for cash.
Viewing the World Watch List of the persecution of Christians around the world on Open Doors USA's website now requires paying money or disclosing email address, to which requests for donations then begin to be sent. Brother Andrew spent his life helping persecuted Christians around the world. The current leadership of Open Doors USA sells their information for cash or uses it as bait for soliciting money.
2. Most of the donations collected by Open Doors USA no longer leaves USA.
Open Doors USA continues to solicit donations to "send financial support or Bibles to Christians living in hostile regions" (source), but 58% of all donations collected by Open Doors USA is now spent in USA (source):
| | | |
| --- | --- | --- |
| 2020 ANNUAL REPORT | SPENDING | OF TOTAL |
| Fundraising | $3,713,869 | 13% |
| Administration | $2,895,231 | 10% |
| Research & Advocacy | $976,128 | 3% |
| Public Awareness in Free World | $9,216,553 | 32% |
| Subtotal Free World (USA) | $16,801,781 | 58% |
| Bible & Literature Distribution | $2,631,205 | 9% |
| Socio-economic Development | $4,772,527 | 17% |
| Training | $4,605,635 | 16% |
| Subtotal Persecuted Christians | $12,009,367 | 42% |
| TOTAL | $28,811,148 | 100% |
| | | |
3. Donations to Open Doors USA that leave USA remain unexplained.
The former Bible smuggling organization now spends only "9%" (above) of the donations collected on "Bible & Literature Distribution." Since "Literature" can mean anything, Open Doors USA was asked how many Bibles are included in the 2020's "Bible & Literature Distribution" for $2.63 million (above). After evading the question through 10 email exchanges (5 each way) from April to June 2021, Open Doors USA finally stated that the number of Bibles in "Bible & Literature Distribution" is not "information we can give you."
4. The current leaders of Open Doors USA pay themselves exorbitant salaries.
From the donations collected, each of the top three leaders (Curry, Muret and Wong below) of Open Doors USA, which is based in California, pay themselves more money than is earned by the Governor of California, whose $210,000 annual salary makes him the highest-paid Governor in USA.
| | | | | |
| --- | --- | --- | --- | --- |
| | | | Title | 2019 Salary |
| David Curry | | | Chief Executive Officer | $306,100 |
| Tim Muret | | | Chief Communications Officer | $245,644 |
| Michael Wong | | | Chief Financial Officer | $228,665 |
| Jeff Taylor | | | Chief of Staff | $188,041 |
| Brian Orme | | | Senior Director of Content | $177,412 |
| Jesse Teasley | | | Senior Director of IT | $175,642 |
| Sasha Tyan | | | Director FP&A | $151,445 |
| Jonathan Huang | | | Creative Director | $144,349 |
| Sally Rae | | | Secretary/Executive Assistant | $103,387 |
| | | | | |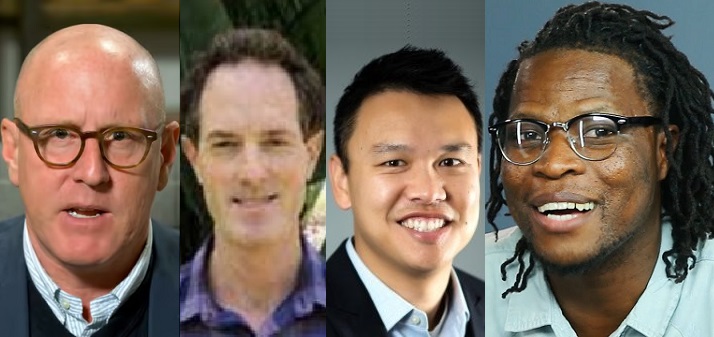 (Left to right: David Curry, Tim Muret, Michael Wong, Moses Masitha)
5. The current leadership of Open Doors USA lacks credibility and experience.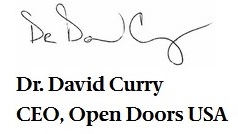 Open Doors USA introduces its CEO as, "Prior to coming to Open Doors, Curry served as CEO and president at Christian organizations that serve homeless and neglected children in several countries, including India and Peru" (source). When hired in 2013, Curry was introduced as having spent "eight years" as "CEO of The Rescue Mission of Tacoma, WA," a homeless shelter, so the "serve homeless" part above is true. Prior to that, however, he founded and ran the "Foundation for Grace, an organization which provided leadership and management training to non-profit groups" (source), which is at least one step removed from having served "neglected children." Curry's highest earned degree is a bachelors but he signs his name as "Dr. David Curry" (photo). Neither Curry nor Muret, a marketer, nor Wong, a financier, have missions experience, and none of them were chosen by Brother Andrew.
6. Ties to money override sexual assaults.
David Curry recently hired Moses Masitha as Director of Donor Relations, well aware of his sexual assaults but also ties to a megachurch donor base.
7. The Board of Directors of Open Doors USA lacks credibility.
The About Us page of Open Doors USA's website lists 8 Board Directors: David Curry, Bruce Dingman, Francesca Fajinmi, Tim Kachuriak, Michelle Sanchez, Nathaniel Spoelman, Roger Spoelman, and Daisy Szabo. Each name is weblinked, as if to a profile, but clicking on them simply refreshes the same About Us webpage. Bruce Dingman is a corporate headhunter, Francesca Fajinmi is a corporate financier, Tim Kachuriak is a corporate fundraiser, Nathaniel Spoelman is a corporate investor, Roger Spoelman and Daisy Szabo are corporate executives. All of them have expertise in money, none in ministry or missions.
8. Open Doors USA has betrayed its core values.
The same About Us page declares as "Core Values": "We are persecuted-church driven... We live and work by faith... We are motivated solely for the glory of God." Open Doors USA's activities, decisions, salaries, and Board composition indicate that its leaders now live and work for money, which is what drives and motivates them.
Solutions
1. Stop showcasing the name and reputation of Brother Andrew, who at 93 years of age is no longer involved with, and whose values and example are no longer being reflected by Open Doors USA.
2. Display the World Watch List as before, without a fee or strings attached.
3. At least halve all salaries above.
4. Disclose to donors that most of their donations will be spent in USA, not "to send financial support or Bibles to Christians living in hostile regions."
5. Before his promotion to heaven, have Brother Andrew purge Open Doors USA, including its Board, and install people of his choice.