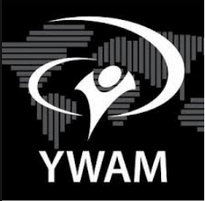 Youth With A Mission ("YWAM") was founded in 1960 by Loren and Darlene Cunningham of Assemblies of God to get young people involved in missions. Today, people of all ages can serve as YWAM staff and missionaries but YWAM recruitment continues to target young people.
Strengths
YWAM is one of the largest missionary organizations in the world. YWAM's current staff of more than 18,000 come from 130 countries to work at over 1,100 locations in 180 countries. YWAM staff tend to have zeal, serve in frontline locations, live frugally, and "Youth With A Mission" and "YWAM" are catchy name and acronym, respectively.
Weaknesses
1. False Gospel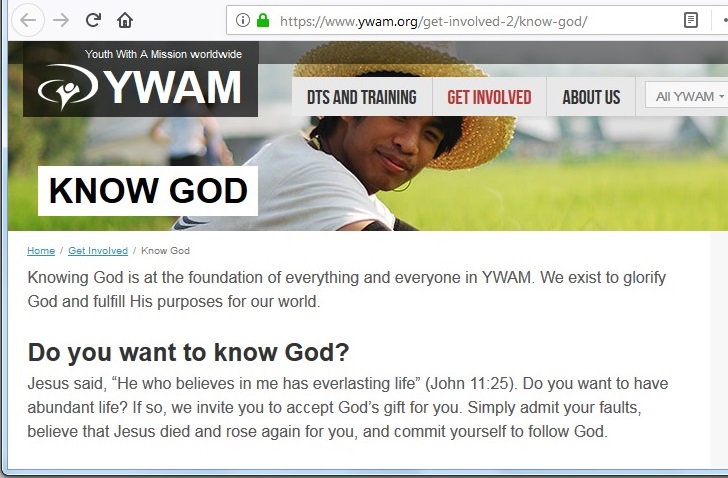 YWAM's stated purpose is to "Know God and to make Him known," but the YWAM webpage on knowing God (above) changed Jesus' "everlasting" life into "abundant" life, makes no mention of sin, let alone the need to repent from it, or the torment in hell that awaits those who "simply admit" their "faults" and continue in them. And Jesus rose not "for" us but because He is, and to prove that He is, God.
2. Ecumenical
YWAM has been collaborating with the Roman Catholics for years. In 1987, YWAM even installed a Roman Catholic, Rob Clarke, as the Director of its Discipleship Training School (DTS) in Dublin, Ireland. More recently, Loren Cunningham declared that YWAM needs the Pope's blessing: "We also told Pope Francis as we met with him that we needed his blessing, because we're going to urge every home on earth to have a Bible." (below)
3. "Indigenous People Movement" Heresy
YWAM teaches the "Indigenous People Movement" heresy that tells people to "redeem" their indigenous cultures by worshipping their indigenous idols, pretending them to be YHWH of the Bible. For example, at the Impartation Kona (Hawaii) conference in 2015, YWAM president John Dawson declared this to an audience that included YWAM founders Loren and Darlene Cunningham:
"We had that remarkable story of how the Hawaiian prophets had prophesied that the worship of Io, the Creator God, would be restored, that someone would come in a future generation, and even described what that person would look like... The missionaries didn't bring the God. They brought some information from the Jews about how to be reconciled to God. But God was here at work. God had revealed Himself. There's never been a Hawaiian who was not made in the image of God. There's never been a Hawaiian made by the devil. Even the most demonically tormented cruel human-sacrificing priest - beneath all that was a little boy made in the image of God." - 1:20:02-1:20:18 and 1:35:40-1:36:10 in the video below.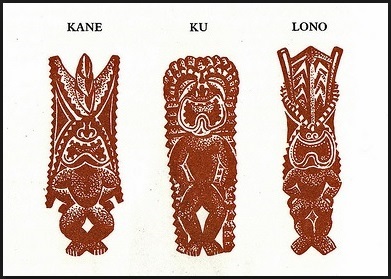 Dawson's "Io" is "the Creator God" of Hawaiian folk mythology who "created" other Hawaiian tiki "gods" like Kane, Ku and Lono (right).
Io is not the YHWH of the Bible, and God the Father "revealed Himself" not through "the most demonically tormented cruel human-sacrificing priest" of Hawaii but through Jesus Christ of Nazareth, who said:
"All things have been delivered to Me by My Father, and no one knows the Son except the Father. Nor does anyone know the Father except the Son, and the one to whom the Son wills to reveal Him." (Matthew 11:27)
4. Idolatry
In cultures that are unreceptive to the Gospel, YWAM encourages and even organizes idolatry. For example, the October 1999 - January 2000 issue of YWAM's staff newsletter, YWAMer, featured an interview with a YWAM sub-field director in India named Steve Cochrane who reported that his staff organizes pilgrimages for Hindus to Hindu "holy" sites and "then all along the way they are explaining the gospel to the pilgrims in a totally contextualized way."
In the same newsletter, a YWAM leader in a Muslim country wrote under a pseudonym for security reasons that YWAM encourages "Messianic Muslims" to continue to read the Koran, attend mosque, and bow down toward Mecca five times per day: "They continued a life of following the Islamic requirements, including mosque attendance, fasting and Koranic reading, besides getting together as a fellowship of Muslims who acknowledge Christ as the source of God's mercy for them... As the believer's heart changes, he or she places less and less importance on these issues that seem to contradict the gospel. In fact we have found at times the opposite, that we need to encourage the person not to reject his culture and thereby burn bridges with his past."
Did Elijah organize pilgrimages to the temple of Baal, or Samuel to the house of Dagon?
"You shall utterly destroy all the places where the nations which you shall dispossess served their gods, on the high mountains and on the hills and under every green tree. And you shall destroy their altars, break their sacred pillars, and burn their wooden images with fire; you shall cut down the carved images of their gods and destroy their names from that place." (Deuteronomy 12:2-3)
"And lest you go among these nations, these who remain among you. You shall not make mention of the name of their gods, nor cause anyone to swear by them; you shall not serve them nor bow down to them." (Joshua 23:7)
5. "Moral Government" Heresy
YWAM widely taught in the past and continues to teach in many of its Discipleship Training Schools the "Moral Government" heresy that claims God can sin and is neither omniscient nor omnipotent, Jesus' death on the cross did not pay the penalty for our sins, we can attain a state of sinlessness by our own efforts and attain heaven by our own righteousness. In blue below are quotes from some of the unbiblical literature distributed by YWAM.*
YWAM LITERATURE
THE BIBLE

"The assertion that Jesus paid for our sins has caused immeasurable damage to the Body of Christ."

- George Otis Jr., The God They Never Knew (Van Nuys: Bible Voice, 1978), p. 93.



"The sacrifice of Christ is not the payment of a debt, nor is it a complete satisfaction of justice for sin."

- Gordon Olson, Sharing Your Faith, Historical Opinions, p. 2.



"One of the deceivers' most damaging deceptions centers around - of all events - the atonement... The idea perpetrated here probably is derived from the words 'ransom' and 'redeem' and it is that Jesus paid for our sins."

- George Otis Jr., The God They Never Knew (Van Nuys: Bible Voice, 1978), p. 26.

Therefore take heed to yourselves and to all the flock, among which the Holy Spirit has made you overseers, to shepherd the church of God which He purchased with His own blood.

(Acts 20:28)

... having forgiven you all trespasses, having wiped out the handwriting of requirements that was against us, which was contrary to us. And He has taken it out of the way, having nailed it to the cross. (Colossians 2:14)



Just as the Son of Man did not come to be served, but to serve, and to give His life a ransom for many.

(Matthew 20:28)



... knowing that you were not redeemed with corruptible things, like silver or gold, from your aimless conduct received by tradition from your fathers, but with the precious blood of Christ, as of a lamb without blemish and without spot.

(1 Peter 1:18-19)
YWAM LITERATURE
THE BIBLE

"The theological doctrine of 'imputed righteousness' has been grossly distorted in our day. We are told that God looks at us through the blood of Christ - and sees us as righteous, regardless of our actual state. Let's stop kidding ourselves. God sees us exactly the way we are."

- George Otis Jr., The God They Never Knew (Van Nuys: Bible Voice, 1978), p. 43.



"The notion that God enjoys fellowship with those who are sinners by glancing at Christ's righteousness beside Him is abstract, inconceivable, unrealistic and requires long writings to explain."

- George Otis Jr., The God They Never Knew (Van Nuys: Bible Voice, 1978), p. 142.

and be found in Him, not having my own righteousness, which is from the law, but that which is through faith in Christ, the righteousness which is from God by faith.

(Philippians 3:9)



But to him who does not work but believes on Him who justifies the ungodly, his faith is accounted for righteousness, just as David also describes the blessedness of the man to whom God imputes righteousness apart from works: "Blessed are those whose lawless deeds are forgiven, and whose sins are covered; blessed is the man to whom the Lord shall not impute sin."

(Romans 4:5-8)



Therefore, if anyone is in Christ, he is a new creation; old things have passed away; behold, all things have become new. Now all things are of God, who has reconciled us to Himself through Jesus Christ, and has given us the ministry of reconciliation, that is, that God was in Christ reconciling the world to Himself, not imputing their trespasses to them, and has committed to us the word of reconciliation. Now then, we are ambassadors for Christ, as though God were pleading through us: we implore you on Christ's behalf, be reconciled to God. For He made Him who knew no sin to be sin for us, that we might become the righteousness of God in Him.

(2 Corinthians 5:17-21)
YWAM LITERATURE
THE BIBLE

"Many sincere men are saying, 'God gave us good laws to keep,' and in the next breath saying, 'we are actually unable to keep them!' If this is true, then God's laws ARE NOT GOOD! No law is good that asks the impossible of its subjects. If God demands obedience to impossible laws then God is not just, for even men do not require obedience to impossible laws. IF God demands such obedience under penalty of DEATH, then God is not only unfair, but monstrous!"

- Winkie Pratney, Youth Aflame (Minneapolis: Bethany Fellowship, 1983) p. 79.

for all have sinned and fall short of the glory of God, being justified freely by His grace through the redemption that is in Christ Jesus.

(Romans 3:23-24)



What shall we say then? Is the law sin? Certainly not! On the contrary, I would not have known sin except through the law. For I would not have known covetousness unless the law had said, "You shall not covet." ... For we know that the law is spiritual, but I am carnal, sold under sin... O wretched man that I am! Who will deliver me from this body of death? I thank God—through Jesus Christ our Lord!

(Romans 7:7, 14, 24-25)



Whoever curses his God shall bear his sin. And whoever blasphemes the name of the Lord shall surely be put to death.

(Leviticus 24:15-16)
YWAM LITERATURE
THE BIBLE

"God does not require an exact payment for sin to satisfy retributive justice... 'God is love' and has completely subdued all thought of retaliation toward rebellious sinners."

- Gordon C. Olson, Sharing Your Faith, Chicago, 1976, p.v-4. (training manual)

For the wages of sin is death, but the gift of God is eternal life in Christ Jesus our Lord.

(Romans 6:23)



And according to the law almost all things are purified with blood, and without shedding of blood there is no remission.

(Hebrews 9:22)
YWAM LITERATURE
THE BIBLE

"God is good because He chooses to be good. If we say that God is simply a 'blob' of good in the sky who can do nothing but good, because He is good, you then destroy the factor of choice... He only is able to do right who is able at the same time to do wrong."

- H. Roy Elseth, Did God Know? (St. Paul: Calvary United Church, 1977), pp. 26-27, 30.

... the Lord our God is holy.

(Psalm 99:9)



... God, who cannot lie, ...

(Titus 1:2)



that by two immutable things, in which it is impossible for God to lie, we might have strong consolation, who have fled for refuge to lay hold of the hope set before us.

(Hebrews 6:18)
YWAM LITERATURE
THE BIBLE

"Freedom can be predicted, but not with certainty. Thus God may have predictions and theories as to what man will do, but He cannot know with certainty what man will do in areas where God has given man absolute freedom of choice."

- H. Roy Elseth, Did God Know? (St. Paul: Calvary United Church, 1977), p. 97.

Great is our Lord, and mighty in power; His understanding is infinite.

(Psalm 147:5)



Even before there is a word on my tongue, Behold, O LORD, You know it all.

(Psalm 139:4)



Jesus said to him, "Assuredly, I say to you that this night, before the rooster crows, you will deny Me three times."

(Matthew 26:34)
YWAM LITERATURE
THE BIBLE

"The ultimate end of this tragedy is that Christians begin to believe that God is satisfactorily working out His plan as He wants it in the world."

- H. Roy Elseth, Did God Know? (St. Paul: Calvary United Church, 1977), p. 98.

Then Job answered the Lord and said: "I know that You can do everything, and that no purpose of Yours can be withheld from You."

(Job 42:1-2)



In Him also we have obtained an inheritance, being predestined according to the purpose of Him who works all things according to the counsel of His will.

(Ephesians 1:11)
6. Unbiblical Leadership
YWAMers are indoctrinated to submit to YWAM's theology and leaders without dissent and to prioritize protecting YWAM. Questioning YWAM teachings is discouraged. Biblically challenging them or the misconduct of YWAM leaders tends to be met with reminders to prioritize "Unity at all costs" or warnings to "Touch not God's Anointed."
* http://www.alangomes.com/Publications/YWAM.pdf