International Mission Board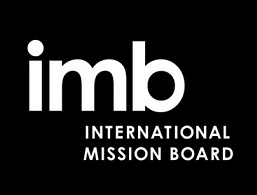 International Mission Board is the centralized mission agency for the Southern Baptist Convention's overseas missionaries. In 2021, International Mission Board fielded 3,619 missionaries, up slightly from 3,562 in 2018, when it had "about 350" support staff in USA and an annual budget of $278,755,000 (source: International Mission Board representative, 2018).
Strength
International Mission Board pays a full salary and covers all costs, including travel, medical, children's education, etc., for its missionaries, who are able to focus on sharing the Gospel instead of raising funds.
Weaknesses
1. International Mission Board fields too few missionaries.
As of 2021, Southern Baptist Convention (SBC)'s 14,525,579 members in 47,530 churches field 3,619 overseas missionaries through International Mission Board. This means that on average, each SBC church has 306 members, and it takes 4,013 members in 13.1 churches to field one missionary. By contrast, the 16 million members of Mormon "church" field 70,946 Mormon missionaries; the largest Protestant denomination in USA is fielding only 5% of the number of "missionaries" fielded by a Satanic cult.
2. Southern Baptists give too little to missions.
The 15,216,978 members of SBC having given $278,755,000 to field 3,562 missionaries in 2018 means that on average, each Southern Baptist gave $18.31, which is equal to $0.35 per Sunday, to support missionaries, each of whom cost International Mission Board an average of $78,258 (fully allocated) in 2018.
3. International Mission Board reports inflated statistics.
International Mission Board's 2019 Annual Report reported the numbers below, including a worldwide conversion rate (new believers / unbelievers to whom an International Mission Board missionary witnessed) of 16.7% - i.e., 1 out of every 6 people to whom its missionaries witnessed got saved:

2019 IMB Annual Report
Heard
Witness
New
Believers
New B. /
Heard W.

Baptisms

South Asia

103,328
35,183

34.0%

29,286
Sub-Saharan Africa
95,253
20,775
21.8%
3,982

East Asia

92,821
14,548

15.7%

5,021
Middle East & North Africa
31,460
4,686
14.9%
1,394
Southeast Asia
67,767
7,955
11.7%
5,581
Latin America
28,286
2,195
7.8%
578
Central Asia
48,648
2,192
4.5%
1,265
US, Canada, Europe, Russia, Oceania
59,196
1,583
2.7%
682
Deaf
8,356
193
2.3%
138

Total

535,115
89,310

16.7%

47,927
Three factors indicate the 16.7% worldwide conversion rate above to be inflated. First, multiple Baptist leaders have disclosed that International Mission Board reports as its own the work of indigenous Baptist churches, even those that have no affiliation with International Missions Board or Southern Baptist Convention. Second, the stunning 34% conversion rate for South Asia is due to Hindus in India, the region's dominant country, simply adding Jesus to the 330 million "gods" that they worship; when told the true Gospel and that they must renounce all of Hinduism's demonic idols, the true conversion rate plummets far below 34%. Third, the reported East Asia consists of Japan, South Korea, Mongolia and China: Japan remains very hard ground and has a very low conversion rate; Mongolia is a small country of only 3 million people; the number of Protestants is declining in South Korea; and the harvest has slowed in China, whose conversion rate is nowhere near 15.7%.
4. International Mission Board covers up sexual abuse.
Read this article.
Solutions
1. Southern Baptists need to give more to missions. If the giving were to rise from the current $0.35 to even just $1 per Sunday, the number of missionaries will triple to 10,000. If it were to rise to $10 per Sunday, International Mission Board will be able to field 100,000 missionaries.
2. International Mission Board's 350 full time staff in USA caring for its 3,542 missionaries (2018 figures) equates to one full time staff in USA caring for about 10 missionaries. This ratio should more than double and other cost-saving measures taken to lower the cost to field each missionary. International Mission Board should also publish transparent financial statements that detail the costs, including the salaries of its leaders.
3. SBC should note that for the $78,258 to field one missionary through International Mission Board, HeartCry can field many more indigenous missionaries, and support (more) indigenous missionaries.
4. Report true statistics. Doing so will require admission of past exaggerations, which must be repented, not perpetuated.
5. Have GRACE (Godly Response to Abuse in the Christian Environment - netgrace.org) investigate all past and any current allegations of sexual abuse, publish its findings, implement its recommendations, turn over the perpetrators to law enforcement for arrest and prosecution, and fire all leaders who engaged in cover up(s).