SAT-7
SAT-7 International
SAT-7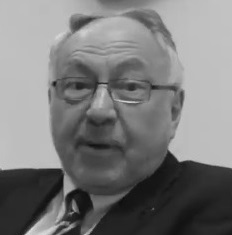 SAT-7 is a network of Middle Eastern satellite television stations founded in 1995 by "Dr. Terence Ascott" (photo), an Englishman whose highest earned degree is a bachelors in civil engineering. SAT-7 broadcasts in Arabic, Persian and Turkish in 25 countries in the Middle East and North Africa, and has expanded to reach most of Europe.
Weaknesses
SAT-7 bills itself as "interdenominational," "Christian," and carefully aims its fundraising at Protestants: "We're largely funded by Protestants," Terence Ascott admitted in 2011 (source). But SAT-7 is at best a Roman Catholic and Orthodox-dominated ecumenical group that thus far has succeeded in taking money from Protestants to fund its Roman Catholic and Orthodox programs (https://sat7.org/mission-and-values).
In 2019, SAT-7 identified the religious affiliations of six of the members of the "council that sets the goals and core policies of SAT-7." Two (Paul Sayah and Youssef Soueif) were identified as Maronites, which is a branch of Roman Catholicism, one (Sebouh Sarkissian) as Armenian Orthodox, one (Marcos) as Coptic Orthodox, and one (Bill Schwartz Obe) as Anglican (source).
In 2012, Ascott referred to the Coptic patriarch Shenouda III as "His Holiness" (source), and when the Roman Catholic pope Francis visited Egypt in 2017, SAT-7 gushed about him and the two documentaries it received from the Vatican about him, and vowed, "The SAT-7 team will dub these documentaries and air them on SAT-7 ARABIC in the five days following the Pope's visit" (source).
Solution
Stop claiming to be "interdenominational" and "Christian" to get money from Protestants to broadcast Roman Catholic and Orthodox content.