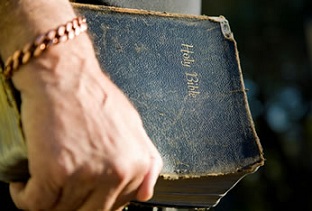 How can you support a missionary?
A missionary needs prayer support and financial support, in that order. But before deciding how to support a missionary, Christians should discern which missionary to support.
Most Christians who support a missionary support a friend or a family member serving overseas or the missionary whom their church supports or support a mission board that in turn supports missionaries.
Statistics show that many "missionaries" do not do missionary work and include wolves in sheep's clothing who are adept at fundraising and siphon away financial support that should go to the true missionaries who faithfully and unassumingly labor for Jesus.
How should you choose which missionary to support?
Below are the 10 questions that you or the missionary should answer.
1. Is the missionary a humanitarian, an expatriate or a missionary?
A missionary shares the good news of Jesus Christ. A "missionary" who only constructs buildings or cares for orphans or provides relief or medical care or education, etc. without remuneration is not a missionary but a humanitarian, while one who draws a regular salary to do them is an expatriate. Supporting a Christian humanitarian or even an expatriate is a worthy endeavor but different from supporting a missionary.
2. What Gospel is the missionary sharing?
Is it the True Gospel or the health and wealth "prosperity gospel"? If the latter, supporting that missionary will do more harm than good (see Missionary).
3. How often is the missionary sharing the Gospel?
Is sharing the Gospel the principal focus and activity of the missionary or is it what the missionary does during a monthly photo opportunity at a village with exotic visuals or during a weekly Bible study held for other missionaries? Is the missionary busy sharing the Gospel, busy raising funds or busy raising a family overseas on the raised funds?
4. What fruit is Jesus bearing through the missionary?
If the missionary has been in the field for a decade, how many churches of what average weekly attendance have been planted over the past 2, 5 and 10 years? What proportion of their income are those attendees giving back to the Lord, including to support their indigenous pastor? A planted church of 100 to 200 members who still cannot support their indigenous pastor is a red flag anywhere in the world, for poor countries have low cost of living. If the missionary has been in the field for only a year, has he or she at least gained proficiency in the local language?
5. From whom does the missionary draw financial support?
Does the missionary draw prayer and financial support from Christians and churches who believe in God the way he does or is he seeking financial support from just anyone who has money? While on furlough, is a missionary who claims to be a conservative Christian running around to charismatic churches or even non-Christians to seek support?
6. How loudly and constantly does the missionary seek financial support?
A missionary whose newsletter constantly report one financial urgency after another, whose ministry constantly claims to be on the verge of going under if you don't hurry and help is at best relying on people and money instead of God, and at worst trying to fleece you.
7. What is the missionary's annual household income?
How much support has the missionary received from all sources, not just during a low month but over the entire year? Is the missionary or the spouse working part time, involved in running a side business venture? Do they have any passive income?
8. How is the money being spent?
Do the missionary's newsletters and presentations focus on culturally interesting and exotic stories and photos, or on the specific activities and results of missionary endeavors? Is the missionary (family) living as the locals live or enjoying a Western lifestyle? How much money is being spent on the children's education? How much is being put away for retirement and is this being disclosed to the supporters? What proportion of the missionary's total expenditure is directly linked to sharing the Gospel?
9. Is the missionary credible?
Does the missionary report so many ministries and missionary activities that you wonder how one person can do all of it? Over time, are there self-contradictions in the numbers and other details reported by the missionary? Are the missionary's reports consistent with what you hear from other sources that you know to be credible? How is the missionary confirming the facts and figures being reported to him by his local colleagues, partners or employees? Will the missionary arrange for you to speak privately with his local colleagues, partners or employees who speak English? If so, do they corroborate the missionary's statements?
10. What do visits reveal?
During a trip to the region, drop by unannounced to a service at a church the missionary planted and reported about.
And when God calls you to financially support a missionary, consider giving directly to the missionary, since the more entities your support passes through, less of it tends to reach the missionary in the field (see Missionary).