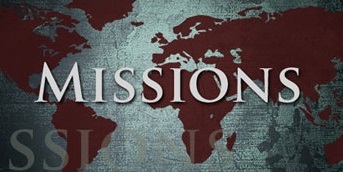 Among frontline missions organizations, big doesn't mean Biblical. In fact, the opposite often ends up being true as even the missions organizations that began well tend to succumb to pride and other temptations as they grow.
Below are the some of the best-known frontline missions organizations. Their rank-and-file staff tend to remain dedicated to serving the Lord and His Body. Those heading these missions organizations, however, tend to face greater attacks of the enemy. The sad deterioration of most of the frontline missions organizations below reflects the general decline of Biblical Christianity in the West.
Voice of the Martyrs, founded by Richard Wurmbrand, turns out to have been led by a pedophile after Wurmbrand retired and died. Michael Wurmbrand is asking donors to stop supporting the missions organization that his father founded and is calling for an investigation of the pedophile leader's tracks, as well as the alleged rapes and abortions of orphan girls by the head of the Nigerian chapter of this missions organization: Isaac Oluwole Newton-Wusu.
Gospel For Asia appears to have diverted a large proportion of the received donations away from their stated missions work. Over a quarter billion dollars now sit in Indian bank accounts linked to this organization, half of the staff at its US headquarters have quit, and its founder, K.P. Yohannan is now "His Eminence" to 2.6 million Indians.
Bible League still appears in recovery from its merger with World Bible Translation Center (WBTC), spends almost a third of its donations to raise it, and now distributes a "Bible" that isn't one.
Cru's Global Media Outreach continues to promote its flawed Four Spiritual Laws, but Open Doors continues to benefit from the leadership of Brother Andrew, now almost 90 years old, while Paul Washer's HeartCry remains refreshingly faithful to the True Gospel.
The immense growth potential of China Outreach Ministry highlights the opportunities for Western Christians to be missionaries from their homes. The persecution of Christians in China is accelerating, as is the need for an accurate Chinese Bible translation.