(continued from Amity Printing)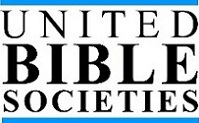 The answer came from United Bible Societies, the joint venture partner of Amity Foundation, which owns Amity Printing; United Bible Societies donates the paper on which Amity prints Bibles.
In 2011, United Bible Societies reported, "Between 1988 and September 2011, more than 88.9 million copies of the Bible were printed, out of which 55.7 million was for distribution within China and 33.2 million was for export" by Amity Printing.
To recap, 43 million of the 54 million Bibles printed by 2006 and 55.7 of the 89 million ("more than 88.9 million") Bibles printed by September, 2011 were disclosed by Amity and United Bible Societies, respectively, as having been distributed inside China.
This means that of the 35 (89 - 54) million Bibles Amity printed from January 2007 until September 2011, only 12.7 (55.7 - 43) million Bibles were distributed inside China, representing 35% (12.7 million / 35 million) of the total printed - far shy of the 80% figure Amity reported in 2011.
Strengths
• Amity Printing's current world-leading annual printing capacity of 18 million Bibles confers massive economies of scale, which make Amity also the world's lowest-cost Bible printer even without United Bible Societies' donations of the paper for the Bibles.
• The Chinese Bibles that Amity distributes to the Three Self churches in China start at 11 Yuan ($1.60), which is affordable for practically all Chinese (Christians).
Weaknesses
• Despite having excess printing capacity, Amity is forbidden by the Chinese Communist Party from filling orders from domestic buyers other than the government's Three Self churches. It is also forbidden from supplying Bibles to Xinhua Bookstore or other bookstores, which carry the books of the other religions officially recognized by the Chinese government.
• The Bibles are sold only after services at the Three Self churches, where surveillance cameras are aimed at entrances, Bible sale counters and offering boxes. Instead of tailing Christians, the Chinese Communist Party now uses face recognition technology and big data to record who attends its churches, gives offering, and buys Bibles, which are still used as a bait to indentify and track Christians (see Christian persecution in China and religious freedom in China).
• When foreign Christians purchase Amity Bibles to give to poor Chinese Christians - even Three Self church Christians - their prices are often raised substantially.
• All Chinese Bibles printed by Amity are inaccurate translations of the original text, and they are about to become even more inaccurate, this time with intent (see Chinese Bibles and Sinicization of Christianity).