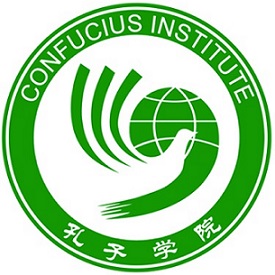 Confucius Institute is an educational organization promoting Chinese language and cultural exchanges. At least that is what is told to foreigners by the Chinese government, which created the Confucius Institute, named after the famed Chinese sage, in 2004. After all, the seal of Confucius Institute bears a white dove, symbolizing peace, flying across the world (right).
The members of the Chinese Communist Party, however, are told behind closed doors that Confucius Institute, now imbedded in hundreds of universities worldwide, was established and spread to increase the Party's influence around the world:
"Establishing and spreading the various Chinese language institutes such as Confucius Institutes around the world is to increase our [Chinese Communist] Party's influence worldwide" ("以广建孔子学院为中心,我们在全世界广泛布设各类中文学校,就是为了增强我们党的影响力") - Hu Jintao, President of the People's Republic of China, during Chinese Communist Party Internal Forum on February 18, 2010 (click for full text and scroll to highlights).
When he was the Chinese Communist Party's propaganda chief and the fifth highest-ranking member of China's Politburo Standing Committee, Li Changchun stated that the Confucius Institute is "an important part of China's overseas propaganda set-up." (source: The Economist, October 22, 2009)
All instructors at the Confucius Institute in universities around the world are chosen, indoctrinated, dispatched and paid by the Chinese Communist Party. Some are Chinese academics. Others are Chinese spies with academic credentials who steal local government or industrial secrets and/or identify and groom the host nation's students who later could champion and/or serve, including by engaging in espionage, the interests of the Chinese Communist Party.
On October 1, 2014, Michel Juneau-Katsuya, the former Canadian Security Intelligence Service (CSIS) Chief of Asia-Pacific, warned a Canadian school system, "[Confucius Institutes] have developed a system where they would be capable to recruit people or identify people from very, very early ages, wait for a long period of time, and eventually sort of capture the 'spirit' of the love that person might have for the Chinese culture."
In December of 2013, the Canadian Association of University Teachers (CAUT) stated that "Confucius Institutes are essentially political arms of the Chinese government,... subsidized and supervised by the authoritarian government of China," and called on Canadian universities to shut down those operating at their campuses.
In June of 2014, the American Association of University Professors (AAUP) concurred that "Confucius Institutes function as an arm of the Chinese state... Most agreements establishing Confucius Institutes feature nondisclosure clauses and unacceptable concessions to the political aims and practices of the government of China," and called on American universities to shut down their Confucius Institutes.