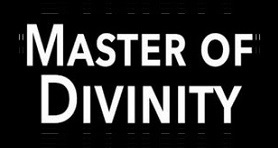 Master of Divinity ("MDiv") is the most common degree seminaries confer. Earning a Master of Divinity requires completing at least 72 credit hours of study, typically over three years. Most churches want or require their senior pastors to hold at least a Master of Divinity.
What should be the greatest benefit from a Master of Divinity program?
The greatest gain from a Master of Divinity program should be the ability to exegete - correctly draw out and understand what God said in - the original Hebrew, Aramaic and Greek texts of the Bible.
Do Master of Divinity programs impart that ability?
Philosophy, ethics, history, culture, the practicalities of running a church or ministry, etc. comprise the bulk of Master of Divinity curricula, and the doctrines of the denomination(s) that financially support the seminary infuse even its courses on systematic theology (topical understanding of the Bible) and hermeneutics (interpretation of the Bible). Master of Divinity programs ultimately teach, including via unsaved faculty, what their financial supporters want them to teach.
To what extent can Master of Divinity holders exegete the original texts?
Gaining fluency in even one foreign language takes years, if not decades, and maintaining fluency requires consistent use. Most newly-minted Master of Divinity degree holders lack proficiency in exegeting the original texts and the rest lose it within a few years after graduation. Instead of the ability to draw out and teach truth from the Bible, most Master of Divinity programs today instill denominational doctrines that their graduates are expected to regurgitate during their ministries.
What do Master of Divinity holders focus on after graduation?
At seminary reunions, the three topics most often inquired and shared among the attendees are the size of their congregations, the amount of money they collect, and characteristics of their church buildings.
Is Master of Divinity Biblical?
If Jesus walks up to your pulpit and asks what qualifies you to preach, will you reply, "I have attained Master of Divinity"? Jesus is the Master and Jesus is divine. A human being labeled "Master of Divinity" isn't just unbiblical; it is blasphemous.
How should seminarians be qualified to see if they are called and empowered by God?
Armies send their best-trained troops to fight on the toughest frontlines. Seminarians are supposed to be the best-trained troops in Jesus' army, so deploy them as missionaries to Iraq, Afghanistan, Pakistan or Somalia armed with nothing but a Bible and see if they will obey Jesus' command to "Go your way; behold, I send you out as lambs among wolves. Carry neither money bag, knapsack, nor sandals..." (Luke 10:3-4)
What will happen to them?
Some will bear fruit "some thirtyfold, some sixty, and some a hundred" (Mark 4:8) and/or be martyred and promoted to heaven. Some will be exposed as "wolves" in "sheep's clothing" (Matthew 7:15) or "chaff" to be burned "with unquenchable fire" (Matthew 3:12), while others get saved.
The fact that 94% of all ordained pastors in the world today minister in English, which is the official language of only 9% of the world population, indicates cowardice, chaff and/or wolves among the sheep.